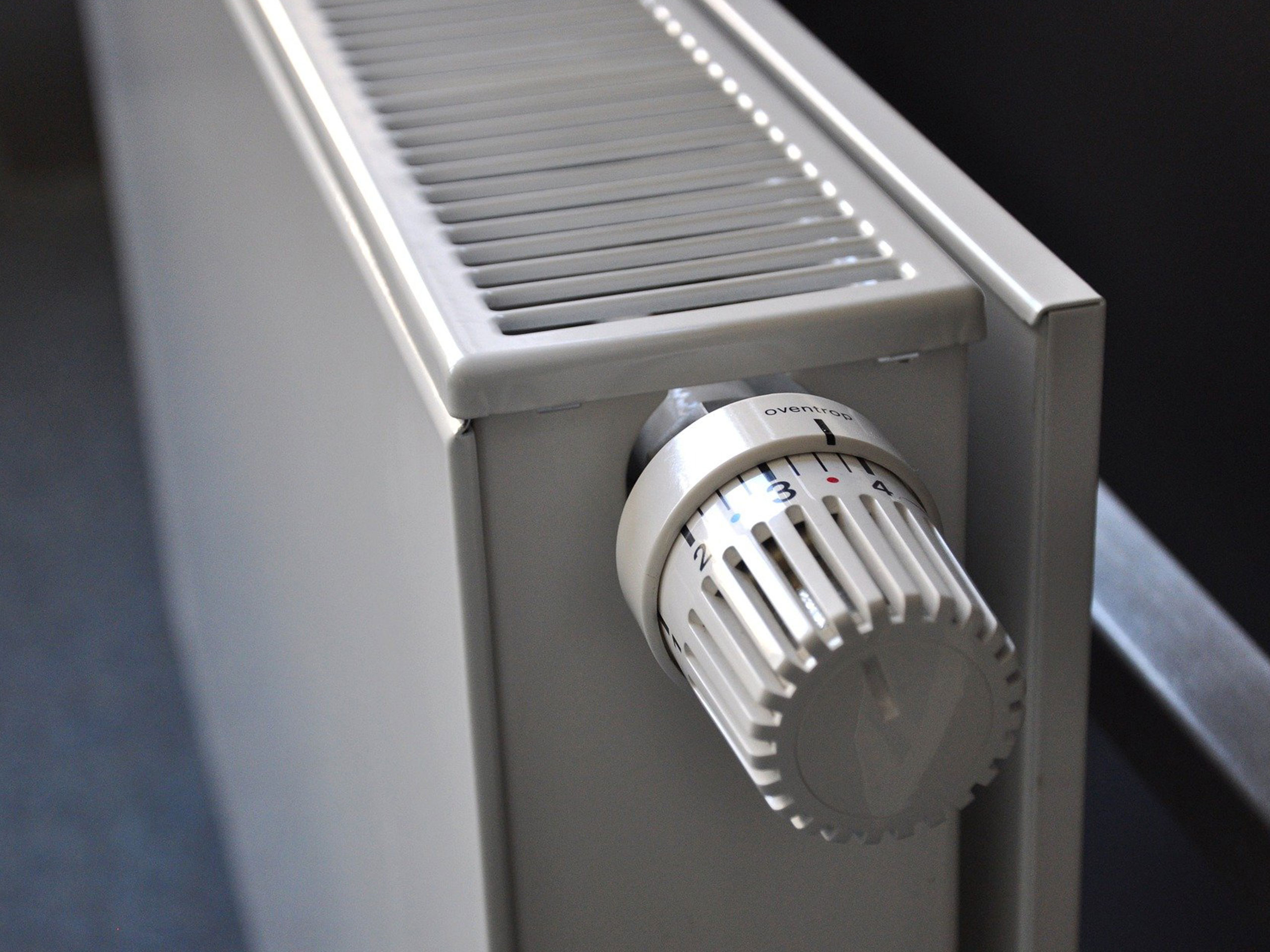 Electric radiators operate from a mains power supply and convert this energy into heat, which is then dispersed around the room to create a comfortable atmosphere. Unlike a gas radiator, electric radiators don't require any plumbing or pipework.
Page Contents:
How do electric radiators work?
Electric radiators are just like a central heating radiator, except they don't require plumbing to deliver effective heat. Electric radiators are either filled with a thermal fluid to provide heat or dry elements, such as a ceramic core, that provide warmth to the surrounding air.
This differs from a traditional central heating system that relies on copper pipes to transfer hot water from a gas-powered boiler into the radiators. Electric radiators don't use water to generate heat, this also means that electric radiators do not need to be bled, unlike traditional gas radiators.
Electric radiators and electric heating are 100% efficient when in use, this is because all the power that is required to operate the system, is converted into heat. This level of efficiency cannot be matched by gas counterpart.
How to use electric radiators
Electric radiators are very easy to use and can be controlled by a remote, your smart phone or even your voice! Once you have positioned the radiator in place, simply plug and play. Our electric radiators feature smart phone, Alexa and Google Home compatibility, controlling your electric radiators has never been easier!
Electric radiators are suitable for a range of rooms and will provide effective warmth. To ensure safety, make sure the radiators is positioned in a safe place away from other furniture and out the reach of children and pets.
Why use electric radiators and are they safe?
Electric radiators and electric heaters are simple to use due to their 'plug and play' design which makes them very easy to operate, control and adjust to your liking. Modern electric radiators are even smarter! These can be controlled by your mobile device, voice, and smart assistants like Alexa.
Furthermore, electric radiators are also easy to set up and can be moved to suit your needs. They can either be freestanding or wall mounted, which gives you the flexibility to position them where they are required – unlike a gas radiator, which must be wall mounted and requires extra plumbing work to be moved.
An electric radiator has an average lifespan of 15 years when correctly maintained, however a gas radiator may have a longer lifespan of 15-20 years. At first view, this makes a gas radiator a better choice. However, the average cost of replacing a double panel radiator is £200, whereas an electric radiator can be cheaper, easier to replace and doesn't require a plumber, which is an additional charge.
Electric radiators are very safe when used correctly and maintained. Positioning these radiators where animals cannot rest above or below them helps to ensure safety. Furthermore, it is recommended not to place these in areas where young children are, as they are unaware of burn and electrical risks.
As electric radiators don't use any fuel or gases unlike a central heating system, the risk of gas leaks is massively reduced. Electrical safety is ensured as long as the radiator you use is CSA and CE marked, as this guarantees that the product has passed electrical safety tests and is safe for domestic use.

What to look for in electric radiators?
The very first thing to consider when in the market for an electric radiator is whether it has the right wattage output to heat the required space. Larger rooms require a higher wattage product or multiple heaters to ensure the 'outputted' heat is effective, whereas a smaller room such as a bedroom, can use a lower wattage electric radiator, such as 1000w.
Wattage
If you are struggling to choose the correct wattage, it is recommended to choose the higher wattage product. This is due to the 'switch off' feature that the electric radiator will have. Once the room is at the expected temperature, the radiator will turn off to prevent any unnecessary heat being generated. This compared to an under powered electric radiator that is constantly on to provide warmth, will help you save money on energy bills.
Smart Features
You may also want to consider the capabilities of the electric radiator and its usability. Modern electric radiators feature Amazon Alexa and Google Home and this allows for a hands-free approach to your home heating.
Mobile apps are also beneficial to help you control your heating away from home. Daily and weekly programming is also a smart feature that helps the electric radiator heat on a schedule that suits you.
Positioning
The next thing to consider is positioning, are you looking for a wall mounted or free-standing product and do you have the available space to install the electric radiator?
When measuring the space to place an electric radiator, always allow for extra space around the heater, as surrounding an electric radiator with furniture or other home furnishings may impact the heaters performance. It may also can cause overheating and other technical issues.
We also recommend you check that the electric radiator will not overload your electrical sockets and cause any power outages or problems. This is significantly important when installing multiple electric radiators as the risk of overloading is far greater. A qualified electrician will be able to help carry out this inspection.
How can I use an electric radiator?
The primary use of an electric radiator is to provide warmth to a specific area. These radiators have different power outputs and the larger the area to heat, the higher wattage product you should choose, this prevents buying an underpowered product that will underperform and not meet expectations.
Unlike a central heating radiator, an electric radiator is not suitable for drying washing as water getting into their electrics can damage the operating system and cause the radiator to fail or become a health and safety risk. Ensuring that the radiator is only used for heating purposes will maintain its performance and lifecycle.
Electric radiators or gas radiators?
Electric radiators and electric heating are efficient, easy to run and affordable. The initial cost of the radiator and installation is far cheaper and doesn't require a professional or annual servicing.
Furthermore, during the rising energy costs that are currently affecting so many, electric radiators can help you reduce your bills and save money as you can target a specific room rather than heating the whole house, which wastes heat and energy.
Creating a sustainable future is important for many households, and electric heating is the eco-friendly approach to domestic heating. Electric doesn't emit C02 greenhouse gas unlike central heating systems, making the switch now can reduce your carbon footprint and create a more sustainable environment for future generations.
Electric Radiators by Rio Heating
If you're in the market for electric radiators, we are here for you. Our range includes the Rio Eco, which is an eco-friendly electric radiator with voice assistant compatibility. Our electric radiators also include a 12-year warranty, step-by-step guides and details of their unique features and amazing capabilities.
If you have any questions regarding our Rio Eco electric radiator, please visit our FAQ page where we have answered a handful of questions, we may have already answered yours! If we haven't already answered yours, please do not hesitate to contact our friendly team today who will be more than happy to help!