Smart, affordable & energy efficient electric heating
At Rio Heating we take smart heating seriously. Our electric smart radiators are sleek, modern and compatible with the most popular smart home assistants such as Amazon Alexa and Google Home, to ensure seamless integration no matter your needs.
Whether you're looking for a convenient and cost-effective way of warming your home or wanting stylish electric radiators to add into a full smart home network, we have the perfect radiators for you.
Discover our Smart Heating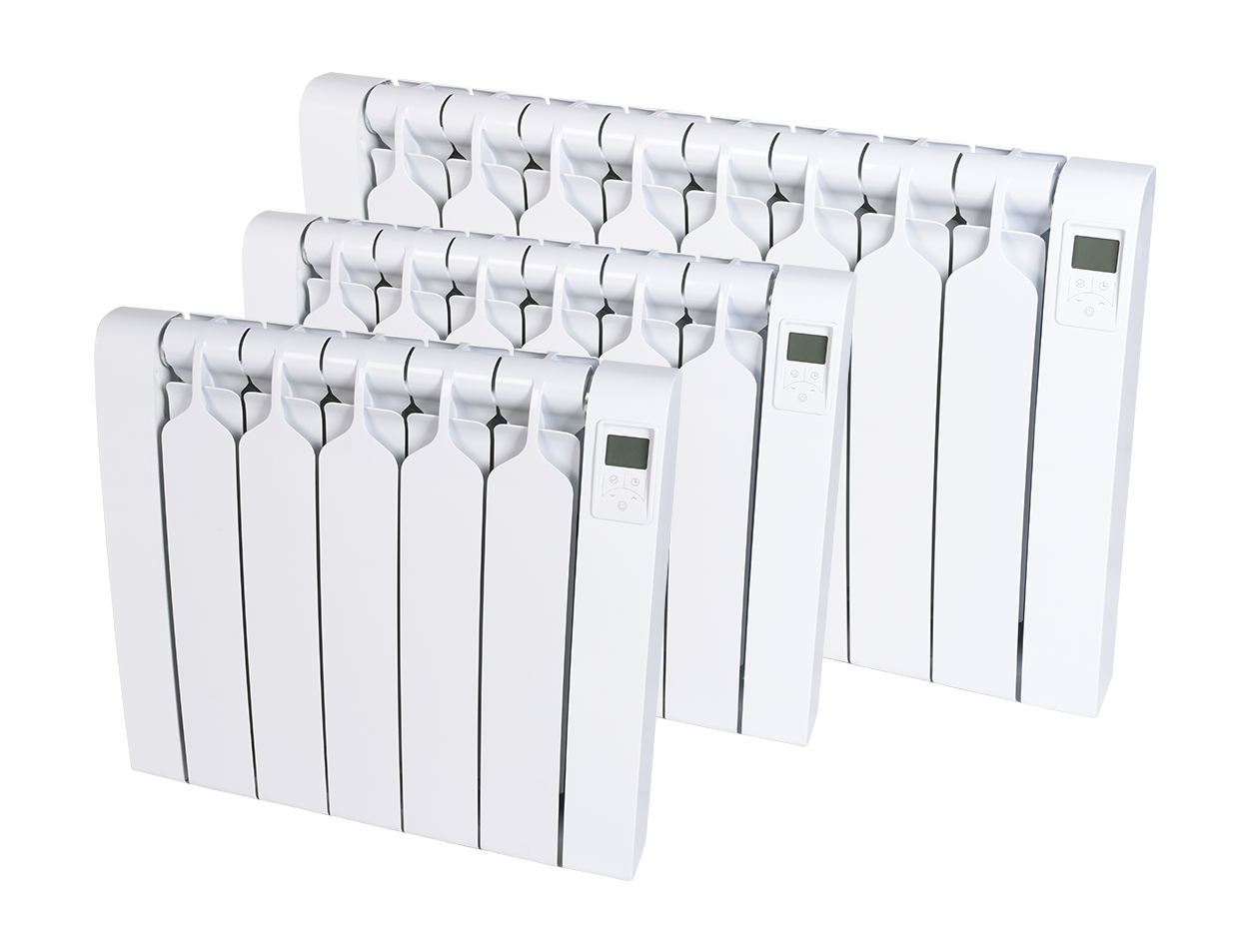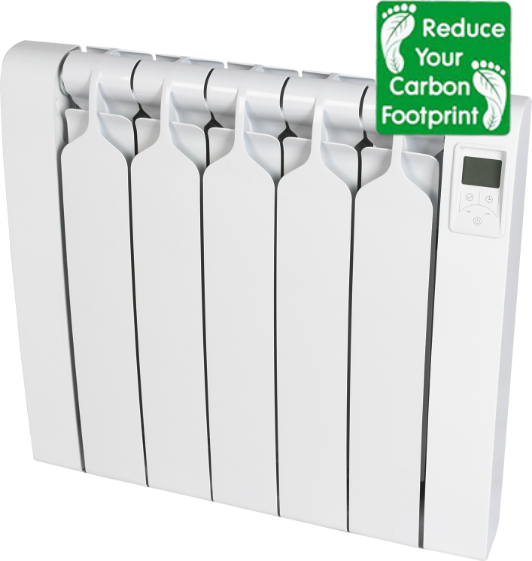 Rio
Eco Plus
Unbeatable heat retention: Quickly heats your home and stays warmer for longer.
Our most efficient radiator ever: Save money and reduce your carbon footprint.
Ultimate control: Easily adjust your heating from your phone no matter where you are.


Discover more
Smart heating you can trust
Applying everything we've learned over 30 years in the heating industry, Rio Heating's mission is to combine advanced technology with exquisite design to offer the smartest way to heat your home.
Learn more about us
Benefits of Buying From Rio

Secure connection and reliable data protection

Free worldwide shipping. No hidden costs

Hassle-free returns and up-to two year warranty

Stylish design developed by experienced engineers

User Feedback
Steve Harman
10:29 20 Nov 23
Bought 3 heaters from Rio. Great heaters. Very quick to bring the room to set temperature. They stay warm for a while and keep room warm too. Also, very inexpensive to use.Fantastic help from David who was happy to help me on both set up and usage. Mainly due to my age and technical abilities. He's always friendly and happy to help.I'd definitely guarantee Rio heating to friends and family.
I have just brought four Eco Plus Ceramic Radiators from Rio Heating (one 2000W and three 1000W units) but had some questions before I brought them. I called up Rio Heating and spoke with David who was happy to answer all of my questions.Once I had purchased them the units were delivered the next working day, and having now installed them I cannot express enough their high build quality, ease of use, and how aesthetically pleasing they are. All four units are installed and connected to my mobile via the Tuya app so I can turn them on and off from both inside and outside the house, set schedules, and set up quick steps and "scenes" for home automation.Rio Heating and David have been highly responsive and great to do business with from start to finish, and I'll definitely be coming back here again when I move house and need new radiators.
Mark Butterley
14:28 07 Nov 23
Rio heating are an excellent company.Customer service by David was great and his help and advice to provide me with the correct electric radiators to suit my flat was really appreciated.Top quality radiators at an extremely good price. Better than anywhere else for similar radiators.They look great and once fitted will save me money after replacing my old storage heaters.Fast and free delivery with easy ordering on the website.Highly recommend Rio heating and will use them again for the future.
Absolutely amazing customer service and the heat that these core radiators radiate out is brilliant . So impressed with everything and would highly recommend this company. The radiators also look great on my walls and it's brilliant you can program different radiators for different times and heat whether at home or when you're out.Extremely happy customer 😁
We've recently installed a Rio Eco plus radiator in an outside wooden cabin to replace a rather inefficient heater. My Daughter is currently using the cabin as her bedroom so it was really important to install an efficient heater that worked and that was energy efficient. I did my research and came across this heater online a d I'm glad that we chose it. It works really well and has some amazing featured. Most importantly it's energy efficient - so efficient that I've noticed that my heating bill has gone down.I'd thoroughly recommend this heater.
Alan Smith
13:56 22 Feb 23
Heaters are good for the money at less than £300 each. The only issue is that some of them are pretty noisy making a lot of clinking and clunking as they heat initially and when they cool down. We had one replaced that kept us awake with one that is completely silent but no response to any emails to sort out the rest sadly. Offered to return the noisy one with in the emails sent but not heard anything back this year unfortunately.
Ordered 6 heaters from them. 4 arrived dented. Was a pain to get then to take them back and get new ones even though it says "hassle free returns".The second lot came and one of them was dented again and one of then nearly caught fire once we wired it up and had it on a few hours. This was also a massive pain to get my money back. Took about 6 weeks. It was good of them to refund me for all six heaters but still quite unprofessional customer service. They go cold pretty quick after turning them off too.
Mike Joyce
14:55 02 Feb 23
Purchased a Rio Eco Plus heater. It's great. Just what we needed.Rio's customer service also deserves full marks.
Karen Wellings
08:10 26 Jan 23
Excellent customer service, and product. Bought 3 heaters to replace outdated storage heaters. They arrived promptly, were easy to install and set up. They are working beautifully. An enquiry was answered promptly and effectively.
Matthew Drake
16:04 17 Jan 23
Really great product and absolute top drawer customer service!
Ruani van der Merwe
15:56 06 Jan 23
Review of Customer Service.My landlord recently bought two radiators from Rio. Upon arrival, I noticed that their standard sale is not freestanding. I contacted Rio Electric for advice, and they responded super fast and provided me with a resolution at no additional cost. On customer service alone, I would recommend them. Can't wait to cosy the flat up when the feet arrives!
Rob Butterworth
21:08 01 Jan 23
The EcoPlus radiators are very good products & I would buy again, however the communication during the buying process needs to be better. Spent £540 then had to chase for updates as to what was happening, makes you concerned for your money as a first time customer. Turns out the products were not in stock. They should not advertise next day delivery if items aren't in stock, heater arrived after 2 weeks.
Tina Beardsmore
09:23 30 Dec 22
Ordered three heaters on Wednesday, arrived Friday. Excellent service 👏
javedali gulammado
19:52 10 Dec 22
Very good service and decent heater however floor stand needs to be improved.
We purchased a Rio eco heater for our living room a few weeks ago and it is an outstanding product whch was easy to install and very controllable with the added bonus of being able to control it via Alexa. It is our intention to replace all of our heaters with this product. We currently have an electric boiler with wet radiators and as a plumber, I never thought I would see the day that I replaced my radiators with electric heaters. Also the customer service from this company has been excellent.
Andy Fielding
11:12 16 Nov 22
I recently purchased three Rio Eco Plus radiators for a couple of upstairs bedrooms. I installed the radiators one in each bedroom expecting the larger bedroom to need two radiators.They are so efficient and heat the bedrooms so quickly that I decided to return one.The returns process was as easy as the purchase. Very pleased with the radiators and brilliant customer service.
billy brill
08:43 11 Jul 22
Great product and such easy install! 100% recommended
Simon Edwards
07:32 02 Jul 22
A very smart looking and efficient heater, very happy and would recommend and will buy again.
Stephen Burns
17:15 01 Jul 22
We wanted 5 new Electric radiators to replace our existing Premier Radiators. We searched endlessly until we came across Rio Heating and The Rio Eco Plus. First impression of these Radiators on their website was, Stylish and Full of Features at a very reasonable price. I contacted Rio Heating and spoke to David as I wanted a few bits of information. David was extremely polite, Helpful and knowledgeable about the product. We took the plunge and ordered. They arrived extremely promptly, well packaged and undamaged. That in itself is a bonus these days. On unpacking them we were extremely surprised and very impressed with their Style, quality and look. We fitted the Rio Eco Plus 2000w first. Instructions were very easy to follow and radiator was extremely easy to install. We switched on for the first time and within a short period of time the output of heat was better than we expected. They were easy to set up and had no trouble connecting to the App. If anybody wants a Electric Radiator that has an excellent Heat Output, is very Stylish, High Quality made, economic and Reasonably Priced look no further than The Rio Eco Plus Range. We would highly recommend these Radiators as our purchase from research to installation and use has been 5 Star. They deserve more.
Aysha Sheraz
11:00 01 Jul 22
Great product, fitted inside a garage and gives out good heat. The mobile app also works well. Polite and helpful staff on the phone when I called.
Paul Ashmore
09:21 30 Jun 22
Excellent heaters, my whole house is electric only and have these in every room. Support and Service second to none.
Andrew Marley
20:30 28 Jun 22
Radiators look the part and heat the room quickly and efficiently. Fast delivery time as well!
Anita Atkinson
05:45 28 Jun 22
Excellent service and communication from Rio.
steven foster
20:09 27 Jun 22
Lenny Adams
19:16 27 Jun 22
As we purchased our 2 Eco Plus radiators ahead of winter, we haven't had them up and running yet for any length of time. We plugged them in to make sure they worked which they did and we were happy with the output of heat and how long they stayed warm for.We were, however very happy with the customer service. One of the radiators we ordered arrived damaged and the company dealt with the problem efficiently, sending us a replacement within a few days.
Great radiators heat up quick and reaction the heat.Look good and easy to installThe app makes using them easy as manual controls are not that easy to use. Even so a good product we bought another 2
Sharon Richards
13:28 27 Jun 22
Excellent service. The Rio Eco Plus radiators have been installed (extremely easy - fit brackets to wall and hang). They look modern, simple plug in so could be moved should we have the need.We purchased 7 units (a little disappointing that one isn't available for use in en-suite and bathroom). Arrived late spring (quick delivery to the Outer Hebrides) so we have not yet experienced a winter but we are confident they will keep us snug.Love the WiFi app, very handy! Have already recommended to a friend and would recommend to anyone relying on electricity for heating.Great service - Dave was extremely helpful and all emails were answered promptly. Thank you so much!
Tim Goodwin
12:54 27 Jun 22
Excellent value heaters ,superb customer service response. all in all very Satisfied customer.
John Tunstall
11:49 27 Jun 22
I purchased a 2kw Rio Eco Plus, which arrived very quickly. I am very impressed with the quality of the radiator, it seems much more sturdy and better finished than another make that I had bought previously. The smart controls work very well, which my previous ones did not have.I am not particularly tech savvy and rang the Company with a couple of questions, which they explained straightaway.All in all a high quality product with excellent service from the Company.
Phil Parker
11:27 27 Jun 22
Great product and prompt delivery. Recommended!
MIchelle Embleton
10:54 27 Jun 22
Purchased the Eco Plus radiator for a bedroom. Works really well, especially that the thermostat kicks in at a set temperature and heats the room well. Good support from Rio when I've emailed questions and have had a fast response. Would definitely recommend these products as do much more efficient than gas heating
Chris Watkins
10:40 27 Jun 22
I ordered my heater from Rio and I am over the moon with it. It's stylish, economical and very modern with Bluetooth controls from my phone. I will definitely use Rio Hearing Ltd in the future.
Harry Peat
10:33 27 Jun 22
Great little radiator and amazing to have wifi connectivity at this price.
Peter Jenkins
09:58 27 Jun 22
Very happy with my purchase. At my time or ordering the product was "out or stock" but I was regularly kept updated on supply situation. Once it arrived the product was of a high standard (and also easy to wall mount) The radiators heat up quickly and produce a good output. I wouldn't hesitate to recommend this product or company.
Excellent Rads (Eco Plus) and customer service, good performance and quality. We've bought several of them to replace all our upstairs storage heaters, having already replaced those downstairs with underfloor heating. Took us a while to find the right modern slim units with Smart control, very happy with these ones. The UFH and these rads are both Smart devices, so we now have perfect control over our more efficient heating system and remotely too! :-)
anthony kenyon
11:43 08 Jun 22
After months of research into the electric radiator market with various enquiries and conversations with different company representatives we decided to place our order with Rio Heating Ltd.We dealt with the owner David directly throughout who was most helpful, polite and informative.We purchased the Rio Eco Plus ceramic core radiators and could not be more impressed , they are absolutely amazing. Simple to set up and use with the app, quick to warm up and then retain the heat through the ceramic core, look amazing and most importantly they have reduced our heating bills significantly. 10/10
We recently purchased a lodge that only had electric as a source of heating and was off the grid for gas. The boiler was 12kw to use so wasn't cost effective, especially with the ever increasing price at the moment. We looked for alternatives and came across these radiators, deciding to try them in one room initially, unsure if they would be able to warm the rooms as well as the old system. Within 10 minutes they gave off a very good heat output, we were so impressed that we decided to replace all the radiators as that would still be more cost effective - more so really as we didn't need to turn on the radiators in rooms we weren't using. They are very energy efficient and look stylish. We are very happy with the radiators and have already recommended them to other owners.
Scott Hamilton
20:05 27 Mar 22
Brilliant products and brilliant customer service. Love these heaters.
Raymond Matuszek
08:02 12 Mar 22
Purchased 4 radiators from emailed for advice on suitability for my needs great personal response.Eco plus radiators are excellent easy to install user friendly via the app we got them for a holiday home switch on an hour before we leave when we get their it is lovely and warm and when we their we just shout at alexa to switch on/off😁
Craig Johnstone
13:05 11 Mar 22
Highly recommend high standard products, customer service is really good, really happy with my product.
Laurie Denton (Block 1)
15:58 07 Mar 22
I am extremely pleased with the Rio Eco Plus radiator that I recently purchased for my cottage as a trial. A first class service from Rio Heating from order to delivery to follow up to ensure satisfaction. It was easy to install & set up control using the Tuya Smart App. It heats up quickly & retains heat for some considerable time-. It is stylish and importantly it is economical to run. I'm now committed to placing a further order to fit these throughout the cottage.
Wasp Snorter
21:41 06 Mar 22
I bought the Rio eco plus 1500 radiator, absolute lifesaver as I bought an old house that needed a complete new heating system, got through best part of the winter with this rad. Kept my lounge , which is big, warm. Kicks out serious heat and keeps warm for ages after switch off or as part of a temp control. I'll now be moving the rad into the new dining kitchen, where it'll give me a good alternative to gas.
Phil Hodges
16:27 06 Mar 22
Fitted 3 Rio Eco Plus 1KW heaters to replace those in bedrooms of our holiday let. The heaters are excellent value for money and David was personally on hand by phone (on a Saturday!) to help us with ensuring we achieved wifi connectivity to the heaters via the Tuya App. We now have control of the heaters remotely which is so useful for us.
Ruth Wright
11:36 06 Mar 22
I recently bought 3 Rio Eco Plus radiators for my flat and am extremely pleased with them. Installation was relatively straightforward and they are smaller than my previous ones so look quite neat on the walls. I bought the wifi controlled ones and did have an initial setup problem even though I have many other smart appliances already so am used to doing this. I connected the radiators to the app (I used Smart Life as Tuya is part of this and I already had it on my phone) without any issues, but initially could not connect them to Alexa. Whenever I've used the Smart Life app before, Alexa has automatically discovered the appliances straight away but not this time. Eventually after some trial and error I discovered that if I unlinked my Smart Life account from Alexa (through the Alexa app) and then linked it again, Alexa instantly discovered the radiators and all was fine. The radiators are easy to program, either through the app or via Alexa, and best of all they are effective and my first month's heating bill has been less than normal. Highly recommended!
I brought a couple or radiators from the Rio Eco plus range to see if they could replace my old heating system. Performed beyond my expectations. Easy to fit, excellent heat and heat up time. Also with the WiFi capability I'm able to turn them on, alter the thermostat and set timers from my phone. Needless to say I am looking to buy more to put around the rest of my house
Trevor Smith
19:43 05 Mar 22
I bought five of these rads for the refurb of our Son's house which has no gas or oil. Dave at Rio was super helpful in putting a deal together for me and made the process very simple.The rads themselves are stylish, easy to fit and work well. The app did take a bit of fiddling but now works well and makes it simple and easy for my Son to control his heating costs and still have a warm house.Nice one Rio Heating!
Paul Burgess
16:40 05 Mar 22
Great product, great company!I recently bought the Rio Eco Plus radiator and I'm very impressed with it. It's a fantastic quality radiator for the price. I had a couple of questions before purchasing and during the set up and the customer service has been superb.Highly recommended!
MARTIN HYSLOP
12:41 05 Mar 22
Fast DHL delivery to far North of Scotland for decent cost. 4 x Rio Eco Plus heaters. Lightweight, look good, effective thermostatic controls, easy to use digitised control panel. These swapped into On Peak circuit to replace large, cumbersome worn out Off Peak storage heaters. Saving money already as they are fast to raise room temperature and good at maintaining it for minimal power useage. A few minor errors in the accompanying literature but on the whole very happy!😀
Michael Doran
23:34 04 Mar 22
Ordered the Rio Eco 1500w for the bedroom. Must say it's very good. The amount of heat generated with these ceramic heaters is unbelievable. I would recommend to anyone that has that colder room in the house and also great for conservatory and garage. Thanks to Dave who was very supportive when I had an issue at the beginning.
Scott Ensor
21:39 04 Mar 22
Great products and sevice. Would recommend to anybody needing top end heating and not paying the earth. Brought Rio Eco Plus for Man cave and does the trick.👍
Amy Dicker
19:51 04 Mar 22
I recently purchased 5 of the rio eco plus radiators. I'm all electric. I'm very happy with the heat the radiators generate ,they are very well designed for efficiency and looks. The display is simple to use.
Kristian Bridle
18:34 04 Mar 22
Very happy with the radiators, plus great service
Patrick White
18:25 04 Mar 22
The heater is unobtrusive, very efficient and exactly what I was looking for.Patrick WhiteSw200nb
Linda Beckinsale
16:53 04 Mar 22
Very efficient rio eco plus. Very pleased with heater. Very pleased with rio eco heating Ltd .
I was looking for a solution for my office in the garden, and after many years of using a oil radiator on wheels, I looked into the Rio Eco Plus radiator. This was the best purchase that I have made, great look, great control and heat, and the service from the company is great too. Setting up the rad to wifi is straight forward, and the app control is brilliant.
malcolm hardy
15:51 04 Mar 22
I recently purchased a room eco plus electric radiator for my outside room and couldn't be happier.I chose this model due to the ability to control it via my mobile.It is so simple to use.and even let's you know the ambient temperature in the room.I would definitely recommend it 👌
Catherine Stokoe
15:02 04 Mar 22
Ordered 2 of the wifi electric radiators following a very helpful discussion with the staff at Rio Heating. They arrived very quickly (a surprise when you live in the Highlands!). Well packaged. Installed with ease, and no issues programming. Haven't used them a great deal as yet but impressed with the heat when I've had them on. No hesitation in buying again from this company
Seamus Cruikshank
13:58 04 Mar 22
I can't believe I get this much heat from a 1000w heater - and that's just when it's running at half power! Easy to fit, easy to run, I'll be buying a couple more.
Brittanie Lark
11:39 04 Mar 22
Purchased the Rio Eco Plus. Works excellent, app is brill for programming the radiator. No issues at all. Brill service from the company with regards to contact and delivery.
Amy Cavanagh
09:57 04 Mar 22
Purchased the Rio Eco Plus radiators to replace my old storage heaters and it was the best thing I've done! They are sleek and easy to fit, just need a drill. They are also easy to use and set up the timer using the app. I love the flexibility they offer and the fact they can be controlled remotely via my phone.The customer service I received from Rio Heating Ltd was second to none as well.
Will Bissett
07:43 19 Feb 22
Absolutely delighted!We have been struggling to heat a large room at the end of a central heating loop. Decided to get the Rio Eco Plus 2000, due to it being ceramic and wifi, among other things.Very easy to install - just need a nearby socket, and to fix to the wall (template provided). Had it for 6 weeks now. A fantastic radiator - it has achieved what we want and very easy to control. We use it regularly and holds heat for a while after being switched off. Great comms from Dave at Rio Heating too.
Gary White
08:59 17 Feb 22
I had read two articles about the Arc Heater. I like the design and look of the heater and thought it was perfect for my conservatory.Additional bonus was it was a smart heater, which I can adjust via my Google Smart Home.The heater works perfectly, but the smart home side of the heater is abysmal! Once registered through the Google Home app, the API connection between RIO and Google breaks every hour.So one minute your controlling your heater, the next minute Google Home is complaining it cannot contact the heater.You have to go into the 'Works with Google' section and refresh the account and for the next hour it will work again. Then it will timeout again.Also the controls through google are very rudimentary. Literally controlling if the heater is on or off. No temperature settings, which is absolutely unforgivable.I have even tried integrating the heater into Apple's Homekit. Whilst you do not get disconnects, and you can control the temperature, you cannot turn the heater off!!So basically you have to resort to the Rio App, which is ok, but also not very good. Sometimes the temperature on the fire does not reflect the app settings.I have raised a support call on the Google issue. I have been waiting 4 weeks and no response on a fix so far. Christ I could fix it in 5 minutes!So great heater, terrible implementation of anything Smart. Rio need to go back to the drawing board on this one, because it simply isn't smart at all!
Steve Andews
15:54 13 Feb 22
I have bought the ceramic eco heaters. Support and delivery is excellent.Once they are paired withTuya Smart easy to contol from phone.I would recommend. I have no affiliation with the company just a satisfied customer
Anthony Silver
13:41 13 Feb 22
I have recently installed new Rio Eco Plus electric radiators in an extension, replacing some old, inefficient, convector heaters. I have been really impressed with not only the service provided but by the quality of the radiators themselves. They are stylish, very efficient and easy to control - either with the digital control panel or the Tuya Smart app on my phone.The wall mounting system allows them to be removed from the wall in a matter of seconds, to enable painting behind, a really nice feature.The team at Rio Heating have been really helpful throughout the purchase and installation process, I couldn't recommend them more highly!
Had my first purchase with Rio Heating over the holidays.I ended up needing some help with my heater and Dave replied with assistance right away.We had several exchanges over the course of our interaction and each time, I was treated like a highly valued customer.I'd have absolutely no hesitation purchasing from Rio again.Top notch customer service 👍🏾- Nick
Miguel Etienne
03:30 03 Feb 22
First off, I waited years for a HomeKit compatible heater and when I saw they were releasing it in the U.S. I purchased it immediately.Not only am I completely satisfied with this product going on almost a year, it works flawlessly with all my automation products in HomeKit. I have it set up so that it heats up our room for three hours in the morning and then automatically goes down to 72, where it remains for a more comfortable level.Recently I noticed some issues, which I reached out to Rio and they immediately took me through some troubleshooting steps which ultimately led to them sending me a replacement. I have not received it yet, but this is the kind of service that makes me want to buy more products from Rio. They are professional and respectful, and it's refreshing to know that a company like this is doing everything they can to satisfy their customers as well as stand behind the integrity of their products.Even if you don't use HomeKit, I highly recommend this heater. Mike.
Shipping was a it of a mess it took way longer than expected but definitely worth the wait!. Product is amazing!!
I needed a solution for a very cold spare room which was normally not much warmer than outside temperatures. I ordered the Rio Eco Plus electric radiator. It's not very easy to find something which would be enough for the room size but their 2000w version was. Great product and fitted perfectly in my room. Contact with the owners was prompt and smooth they were very nice to deal with, they responded to my email the same day.