Energy efficient with a retentive ceramic core
In-built WIFI connectivity
Control from anywhere in the world using the Tuya Smart app
Voice activated through Amazon Alexa and Google Home
Daily and weekly programming options
Manual mode for simple on-demand heating
Program different temperatures thoughout the day and night
Anti-frost mode ensues energy is only used when temperature drops below a set level
Energy efficient
The Rio Eco's ceramic core retains heat, meaning the radiator stays warm for longer than traditional radiators, and long after the power has been switched off.
Coupled with an aluminium body which is more conductive than steel, the Rio Eco is ultra-energy efficient and can quickly heat up a room and keep it warm.
In addition, as the Rio Eco contains no oil or thermal fluid we have eliminated any risk of leaks.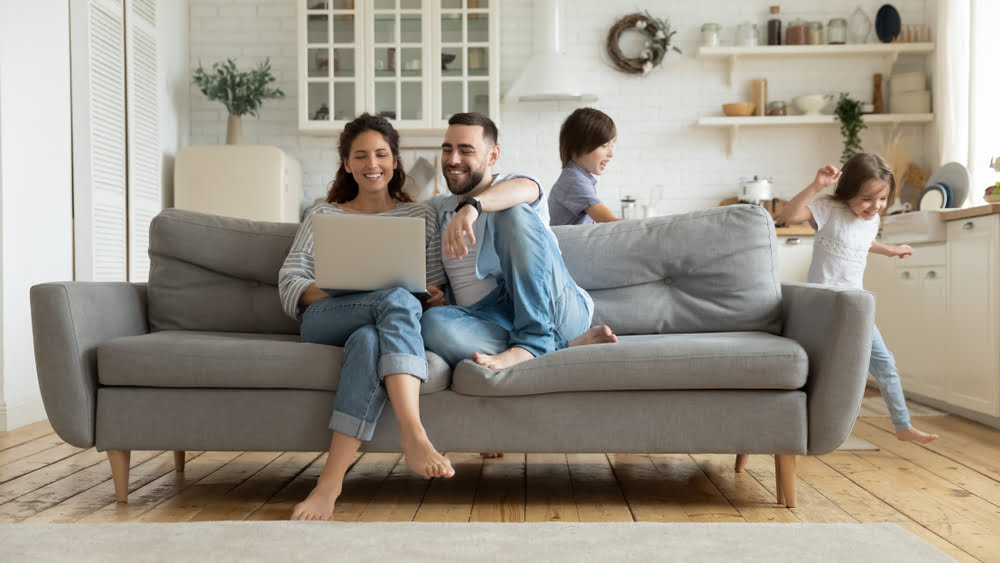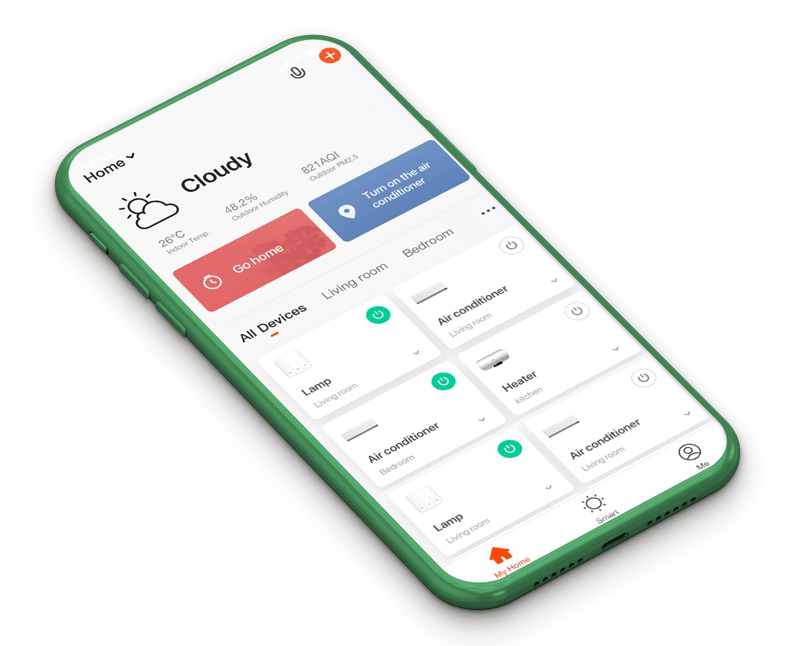 Smart controls
Technology built-in to the Rio Eco has made it so smart, it's simple!
It can be operated and programmed via the Tuya mobile app, using voice control via a smart speaker or on its LED touchscreen panel.
Sensor mode takes smart heating to another level still, with heat being provided whenever movement is detected in the room!
All interfaces are intuitive and user-friendly, and smart controls can be accessed by simply pairing the Rio Eco to your home router.
Warranty
Each Rio Eco comes with a 12-year manufacturers' warranty on the radiator body and a separate 2-year warranty on all the electronics.
Installation
The Rio Eco is designed for DIY installation. Each radiator comes with a fitted plug and all fixtures and fittings required for wall mounting including a template demonstrating where to drill holes for brackets.
Our Products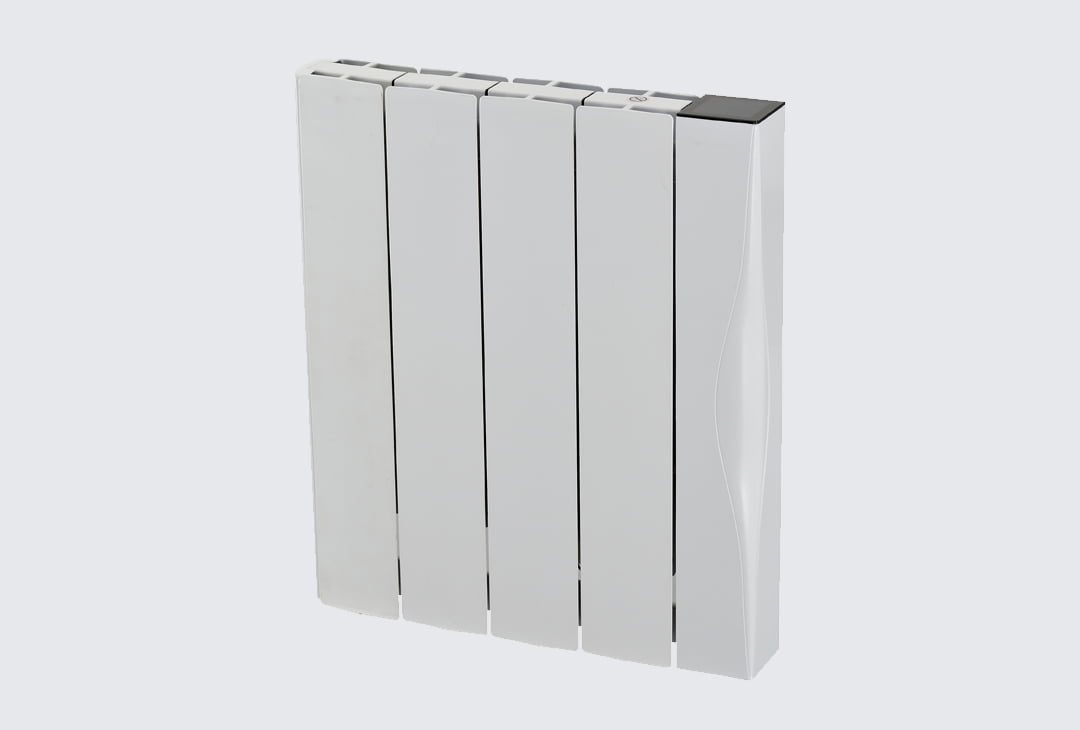 Rio Eco 1000W
| | |
| --- | --- |
| Brand | Rio Eco |
| Wattage (w) | 1000 |
| Product Weight (kg) | 11.25 |
| Depth (mm) | 80 |
| Height (mm) | 567 |
| Width (mm) | 525 |
| Cable Length (m) | 1.5 |
| IP Rating | IPX0 |
| Suitable for Bathrooms | Not Suitable |
| IEC Class Protection | Class II |
| Radiator Elements | 4 |
| Room Size (m²) | 11 |
Buy Now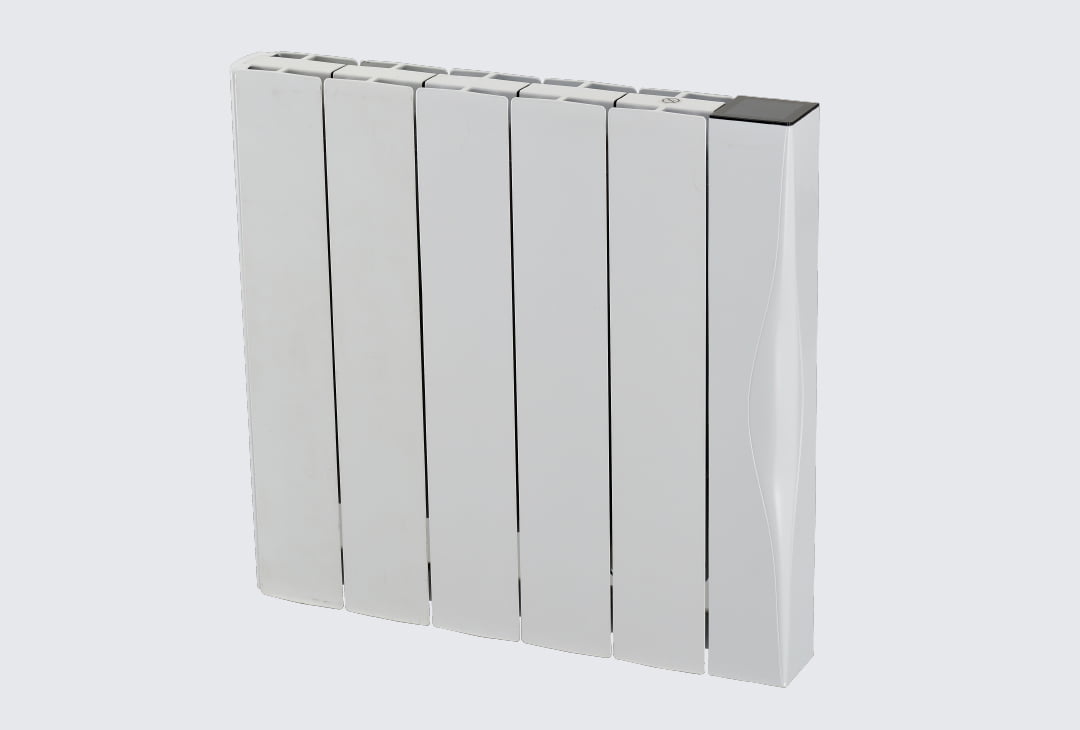 Rio Eco 1500W
| | |
| --- | --- |
| Brand | Rio Eco |
| Wattage (w) | 1500 |
| Product Weight (kg) | 12.95 |
| Depth (mm) | 80 |
| Height (mm) | 567 |
| Width (mm) | 625 |
| Cable Length (m) | 1.5 |
| IP Rating | IPX0 |
| Suitable for Bathrooms | Not Suitable |
| IEC Class Protection | Class II |
| Radiator Elements | 5 |
| Room Size (m²) | 18 |
Buy Now
Rio Eco 2000W
| | |
| --- | --- |
| Brand | Rio Eco |
| Wattage (w) | 2000 |
| Product Weight (kg) | 17.55 |
| Depth (mm) | 80 |
| Height (mm) | 567 |
| Width (mm) | 825 |
| Cable Length (m) | 1.5 |
| IP Rating | IPX0 |
| Suitable for Bathrooms | Not Suitable |
| IEC Class Protection | Class II |
| Radiator Elements | 7 |
| Room Size (m²) | 24 |
Buy Now
Benefits of Buying From Rio
Secure connection and reliable data protection

Free worldwide shipping. No hidden costs

Hassle-free returns and a two year warranty

Stylish design developed by experienced engineers