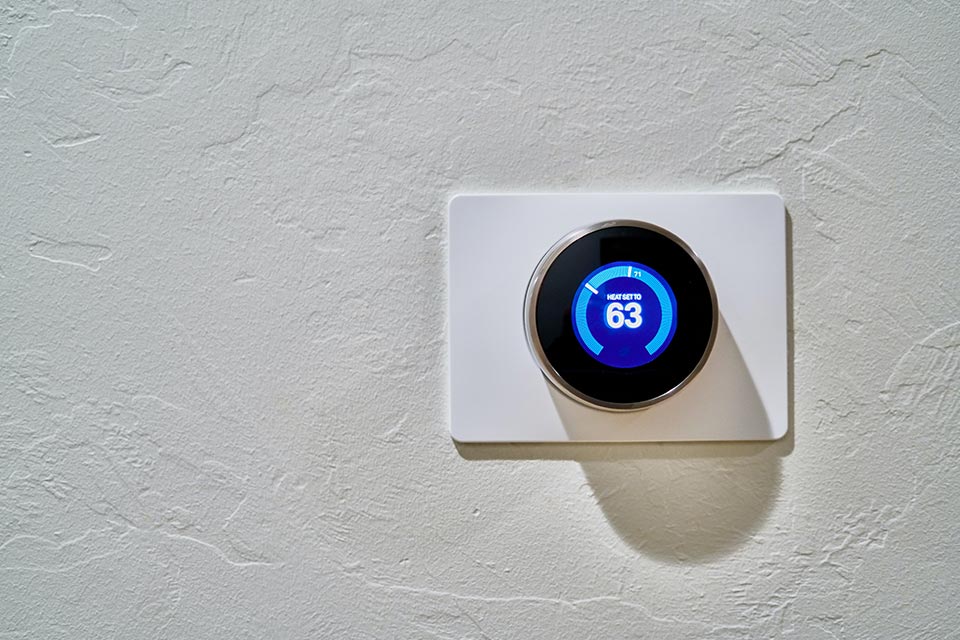 As homeowners, we're always looking for ways to lower our bills. Now, with smart homes and smart tech becoming increasingly common, there are a multitude of new ways to cut costs…
While some smart home devices require a hefty investment, in the long run they will pay for themselves through the savings that they are able to create. Not only can smart devices save you money, but they can also make your life easier through clever automation features and compatibility with other technologies – such as AI assistants like Amazon Alexa or Google Assistant.
Here at Rio Heating, we're all about saving time, money, and the environment, so finding new eco-efficient ways to power and automate our homes is always exciting. Here are some smart home ideas that can help you save money.
Smart Light Bulbs
Smart bulbs are an excellent way to cut energy costs incurred from lighting your home. They can vary widely in price (depending on the brand/type you opt for) which can make the initial set up quite costly, but they will more than pay for themselves in the long run. Being able to control your lighting from your smart phone is a huge benefit and can save you both time and money. Forgot to turn a light off before leaving? Just turn it off from your phone.
In addition to the remote access features on many smart bulbs, they also take advantage of LED lighting technology which further increases their energy efficiency. LEDs can use up 85% less electricity than conventional light bulbs.
Smart Ceiling Fans
Like many smart appliances, smart ceiling fans can be controlled via a smart device such as smartphone, tablet or smart speaker. To optimise the efficiency of these products it's best to interconnect them with other smart appliances like heaters and thermostats. This means the devices can communicate with each other and operate when it's most efficient. For example, when the radiator is running the ceiling fan can be used to move heat around the room.
Smart Plugs
Possibly the easiest way to start automating your home and saving money is with smart plugs. As you can turn them on and off remotely through an app on your smartphone, you are able to prevent devices you have plugged in from passively draining electricity, therefore reducing your overall energy consumption.
Smart Heaters
Last on this list is smart heaters. As mentioned previously, smart heaters can be combined with smart thermostats and ceiling fans to maximise their efficiency.
Smart heaters can also be micromanaged to create custom heating schedules and temperature controls which will only heat your home when you're there, cutting down on the amount of time they are active. Doing this it will, again, reduce the overall energy consumption of your home.
Why not try a Rio Heating smart heater?
If you're in the market for a smart electric heater and want something that's modern and sleek with built-in smart features, our  Rio ECO do all that and more! We're proud of our energy efficient electric heaters and, although they're small, they're more than effective!
Simple, hassle-free set-ups and compatibility with Google Assistant and Amazon Alexa means that starting your home automation journey couldn't be easier. If you have any questions regarding our smart heating solutions, please get in touch with our team who will be happy to answer any queries you have.