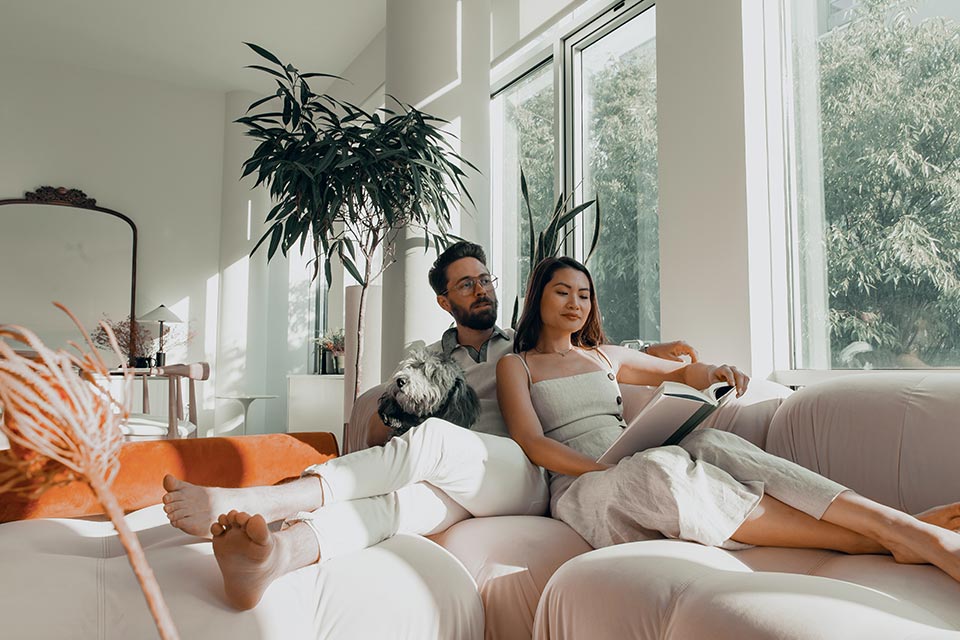 When it comes to home heating solutions, radiators take the crown as the most popular choice, but what other options are out there? Well, convection heaters. While convection heaters aren't as popular as radiators, they do have their own advantages…
In this blog we'll take you through what convection heating is, how it works, the key differences between radiators and convection heaters, as well as whether you should opt for one over a traditional radiator.
So, what is convection heating and why should you choose a convection heater over a radiator?
Page Contents:
What is convection heating?
Convection heaters utilise the same process as the Earth's atmosphere to provide indirect heat to an area. They operate on the principle that warm air rises and cool air falls – so they pull in the cold air that is lower to the ground and heats it. The warmer air then rises and begins to fall again as it cools, repeating the process.
Through utilising the physics of convection currents, these heaters can rapidly heat spaces evenly, allowing for the ambient temperature of the space to remain comfortable.
Benefits of convection heating
There are a variety of benefits of convection heating. The main one being that they are often more energy efficient than radiators, especially when using an electric heater. Other benefits of convection heaters include:
They are extremely effective at heating large spaces in shorter periods of time while ensuring that the heat is distributed evenly across the space.
They are often very quiet so can be a good choice for rooms such as studies or home offices.

Differences between radiant & convection heating
The most obvious difference between a radiator and a convection heater is the way in which they heat a room, with convection heaters producing indirect heat and radiators using direct heat to warm the space. Radiators are often plumbed central heating units but there are also electric versions that have heating elements and conductive cores, such as Rio Heating's very own Rio Eco.
The other main difference between radiant and convection heating solutions is their efficacy across various purposes. Like we mention before, convection heaters are very effective at heating larger spaces and can do so quickly and evenly. Radiators are not so great at heating big rooms but are often better for smaller spaces such as bedrooms.
Additionally, it's often reported that warmth from radiators feels more comfortable as it's heating the user directly rather than it being the warm air raising the average temperature.
Which type of heating solution should you choose?
The answer to this question is as indirect as a convection heater… it depends. If you're looking for an eco-friendly and energy efficient heating solution then you should opt for a convection heater. If you're bound by a budget then a radiator might be the better option.
Give us a try!
If you're in the market for a smart electric heater (or radiator) and want something that's modern and sleek with built in smart features, our Rio Eco do all that and more! We're extremely proud of our energy efficient electric heaters and although they're small, they're more than effective!
Simple, hassle-free set-ups and compatibility with Google Assistant and Amazon Alexa means that heating your home couldn't be any easier.
If you have any questions regarding our Rio Eco electric radiator, please visit our FAQ page where we have answered a handful of questions, we may have already answered yours! If we haven't already answered yours, please do not hesitate to contact our friendly team today who will be more than happy to help!
*The Rio Eco is not compatible with Apple HomeKit.